TAKE A LOOK AT LAST YEAR'S EVENTS AND OFFERINGS
Virtual Worship With Rev. Catherine Torpey & Linda Anderson
For four Mondays starting July 13th we will gather at 7:00 pm for a minister led
worship and discussion around our topic of 'Self-Love as Power for Social Justice'.
Both our ministers will be involved, see their biographies below.
The Rev. Catherine Torpey is the Executive Director of The International Focusing Institute. Focusing is a mind-body connection practice, and the Institute is a multi-lingual, cross-cultural organization which promotes Focusing in all its aspects. It accomplishes this by providing support to teachers of Focusing and by nurturing the community of all those who wish to continue or deepen their Focusing practice. Catherine learned Focusing almost 25 years ago.
Prior to this position, she served for 9 years as Minister of the South Nassau Unitarian Universalist Congregation of Freeport, Long Island. While there, she led the Long Island Leadership Institute, which fostered good practice among board members and others with leadership roles in Long Island UU congregations. She has also served as a campus minister at Manhattanville College, taught theology at private high schools and was Youth Minister at All Souls Unitarian Church in Tulsa, Oklahoma.
Catherine has been actively engaged in many political campaigns and causes and has served on several non-profit boards, most recently for People's Theatre Project. PTP uses theatre to grow activist youth, especially in the Dominican American community of New York.
She travels extensively, most recently to Guinea, where she went to further her study of West African drumming.
Ordained in 1992 and Reverend Doctor Linda Anderson's dream of ministry involved serving the AIDS community in Brooklyn. Served the Unitarian Universalist Congregation of the Catskills in Kingston NY, where she remained for 18 years and was named Minister Emerita in 2010. Served as a Community Minister in affiliation with the UU Fellowship at Stony Brook and led interfaith bereavement groups and Death Cafes throughout Long Island. Since 2018 she has served as the President of the Long Island Area Council. She is also on the Board of the Unitarian Universalist Trauma Response Ministry and for 2019-20 is the President of the Three Village Interfaith Clergy Association.
There will be a mini-worship held before our Worship service on Monday nights.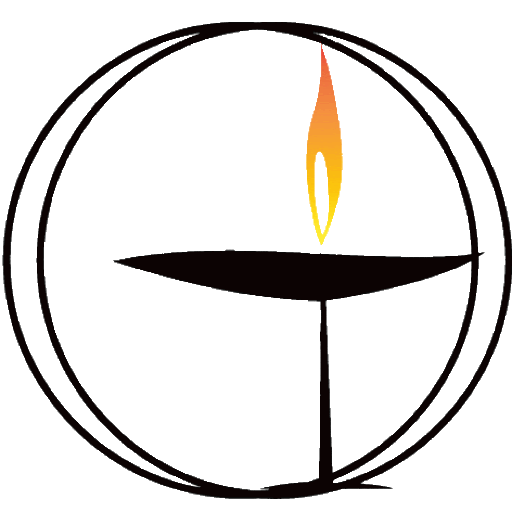 Thursdays at 10pm from July 16th through August 6th we will have contemplative evening services. Community members will guide us through moments of reflection on various themes such
as Resilience and Expectations.
Come together in community as we honor anyone in your lives who you have lost in this last year. Members share their losses in a supportive, caring environment. We will also acknowledge the loss of the many people and our way of life that Covid-19 has affected. This year's service will be on Wednesday, July 22nd at 7:00 pm.
Here's a taste of some of our other planned events:
Children's Talent Show and Open Mic Night
Join us for our annual Children's Talent Show followed by an Open Mic Night for Teens through Adults! Whether you play an instrument, know how to bust a move, or want to show us something new, we wanna see what you can do. Hosted by Ed Crowley, this showcase of our voices & talents will be a night you don't want to miss!
Dance workshop with Kamila and kay
Put on your sweatpants and dance from home with our mother-daughter duo, Kay and Kamila. Get ready to get movin' and groovin' with the fun dance moves they have in store. They'll be doing a dance event with kids, too! Kamila will also teach you our UUMAC favorites like The Time Warp, Rock Lobster & Blame It On The Boogie!
Night Owls is usually a time for us to unwind, share a late night snack & drink, laugh and dance together. This year were taking the party online! Join us on Fridays from July 17th through August 7th for music, games, and dancing!
Sign up for Montana's Vegan Cooking Workshop to learn how you can cook consciously and creatively in the kitchen. Once the cooking is complete, enjoy a shared dinner with UUMAC friends!
Join us with your drum or small percussion and participate in a virtual drum jam. We will provide the groove, and you will add your creative voice to the mix! Although we won't be able to hear each other, you can hear yourself play along with the groove we provide.